---
Advanced Media Restoration

About AMR
AMR was established in 2010 with the initial aim of being able to digitise and restore all possible sizes and formats of analogue tape, for individuals and record companies and libraries.
The business has now expanded to offer transfers of most popular digital formats and the recent addition of a pristine Mitsubishi 32 track digital tape machine underscores our commitment to digital recording. All of our staff understand that our transfer may well be the final time that many of the original tapes are played back, so the company has invested heavily towards the goal of getting the best transfer quality possible. AMR has scoured the globe to find extremely rare equipment to ensure that almost all types of digital and analogue tapes can be transferred and are processed seamlessly. Our enigineers have the expertise to service and callibrate the analogue and digital machines and do so regularly, ensuring all tranfers are processed optimally.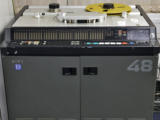 In 2011 AMR embarked on a re-design of the studio facility to enable multiple engineers to work at different transfer stations concurrently, so that large scale archive jobs could be done quickly and efficiently, enabling us to offer pricing discounts to high volume customers. Through restoring many of our own machines,we have found a network of reliable suppliers and restorers for many serviceable parts including rollers and motors. Then came the day when we were asked to move!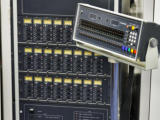 After 8 years at our Newton Business Park address near Hyde we were asked during the autumn of 2017 to vacate the building which we had occuppied since AMR's launch. In December 2017 we started the long process of moving our entire operation to our new address at Copley Mill in Stalybridge. Following a year of reduced activity the move was finally completed in early 2019 and AMR Studios became fully operational once again. Needless to say a lot of cabling and re-wiring was involved-probably best to measure the total length in kilometers rather than meters!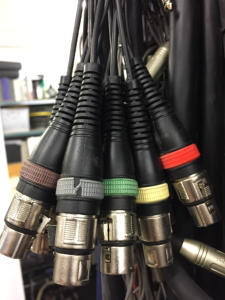 Unit A3 Copley Mill
St.Pauls Trading Estate
Huddersfield Road
STALYBRIDGE, SK15 3DN
T: 07718 635889 (Fran)
advancedmediarestoration@gmail.com
Follow us on Twitter @AMRStudios
---
*AMR Studios is a trading name of Advanced Media Restoration Ltd
---