---
Advanced Media Restoration

Home
AMR Mission Statement:To preserve culture, heritage and data, previously recorded on analogue media, by conversion to digital format…
Analogue and digital audio tape specialists AMR copy and convert multitrack or stereo master tapes to MP3, uncompressed WAV, AIF files and many other digital formats. Our company deals with all analogue tape formats, and digital tapes inc. DAT, ADAT, Sony F1 Betamax, Sony PCM-1630, Sony DASH 24 & 48 track. AMR also offers the ability to digitally re-master, edit and enhance your recordings. Whether you have one tape to transfer or process, or a library of hundreds, we understand that your recordings are precious items and promise to give you the same, professional level of service as we do to all our customers. Knowing that our transfer might be the last time that it is possible to play your tapes, our technicians use the highest quality equipment, regularly calibrated and adjusted for every individual transfer ensuring premium quality digital file.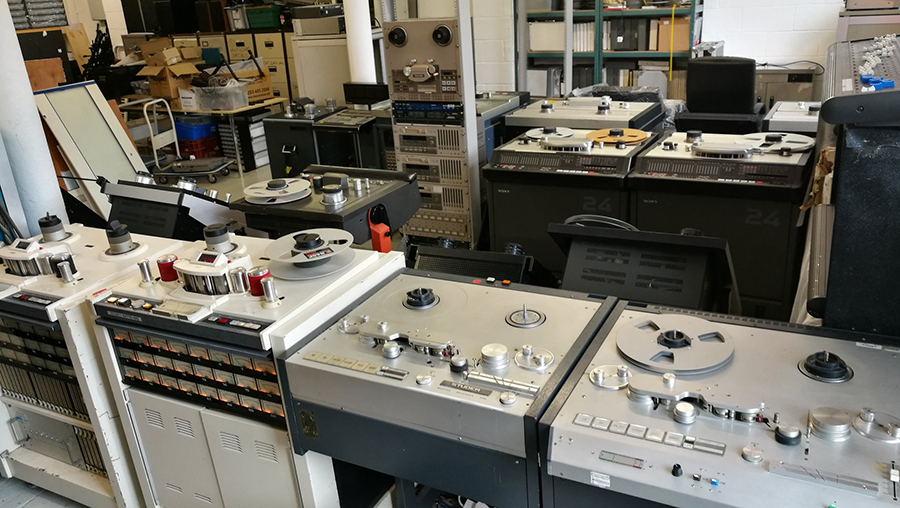 Here's a summary of the services we provide…
• ¼", ½", 1", 2" analogue open reel tape baking and transfers.
• Stereo & multitrack analogue cassette baking and transfers.
• Digital open reel tape and cassette audio baking and transfers.
• Dolby and DBX noise reduction.•Digital editing and remastering.
• Analogue processing of digital recordings.
Unit A3 Copley Mill
St.Pauls Trading Estate
Huddersfield Road
STALYBRIDGE, SK15 3DN
T: 07718 635889 (Fran)
advancedmediarestoration@gmail.com
Follow us on Twitter @AMRStudios
---
*AMR Studios is a trading name of Advanced Media Restoration Ltd
---